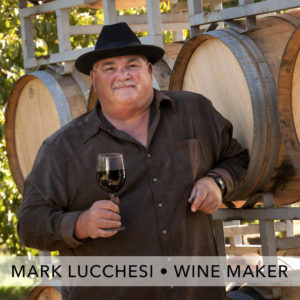 In response to the Governor's request for all bars, wineries, and breweries to close, Lucca Winery is temporarily closed for wine tasting.
We will remain open during our regular hours, Friday – Sunday, 12:00-5:00 for wine purchases.
We are offering a 15% discount to non-club customers, and a 25% discount to wine club members on any purchase of Lucca Wine. 
To your health!
Mark and Lynnette Lucchesi
---
Welcome to Lucca Winery!  Our winery is located in the farming community of Ripon, a part of the San Joaquin Valley.  In this thriving rural environment, we create wines from grapes that are cultivated in robust vineyards lining the Delta basin in Oakley.
Consider our award winning wines, from the Grande blend, to the Mourvedre varietal.
Lucca Winery has a growing selection of varietals, come by for a tasting!
Winery days and hours of operation: Friday-Sunday 12:00-5:00.
Call 209-761-5553 to visit the winery Monday-Thursday. 
Lucca Winery and the adjacent grounds are not a county-permitted wedding venue.
Lucca Winery has a set list of charities and non-profit organizations to which we make donations.  If you would like to make a request, it must be done through email, not by phone.  LuccaWinery@gmail.com